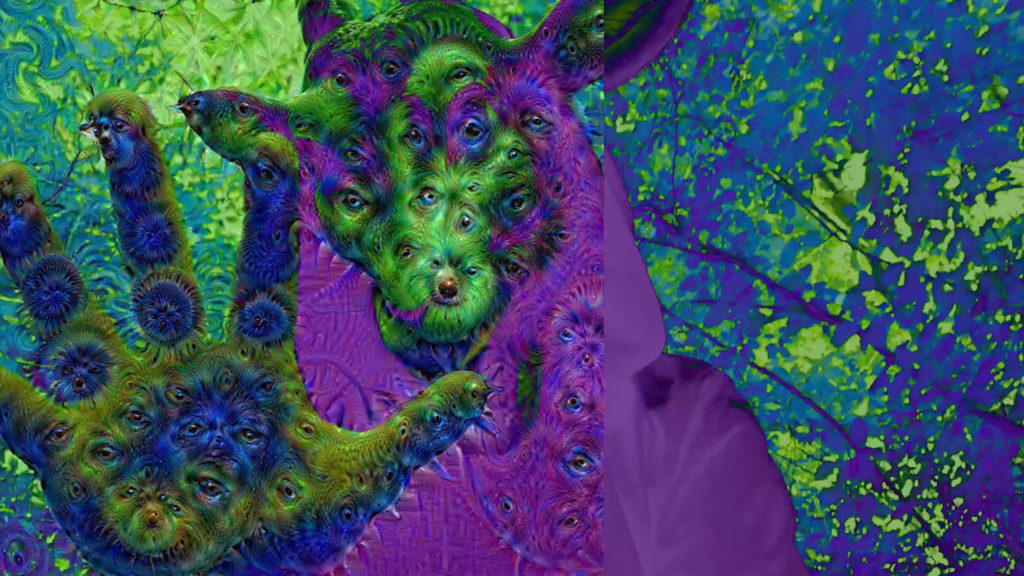 Watch the new video Viva! Goatopia directed once again by the one and only Edie Calie.
Here: https://www.youtube.com/watch?v=DN-28djqClM
"Viva! Goatopia" is a synth frenzy peppered with thundering drums and spoken word samples. They gleefully mix cinematic ambient sounds and driving beats in their cauldrons, don goat masks, and deliver it all with sardonic humour. "VIVA! GOATopia hallucinates the missed opportunities of the past without mourning them.
The video, directed by Edie Calie, shows the GOATopia in the once-promising world of an abandoned geodesic dome. The darkly funny video concept brings to life what was once described forty years ago by Fad Gadget: the attempts to control nature and society in the face of global disaster. "
– Alice Teeple (Post-Punk.com)